Grand Teton bears and the moon earrings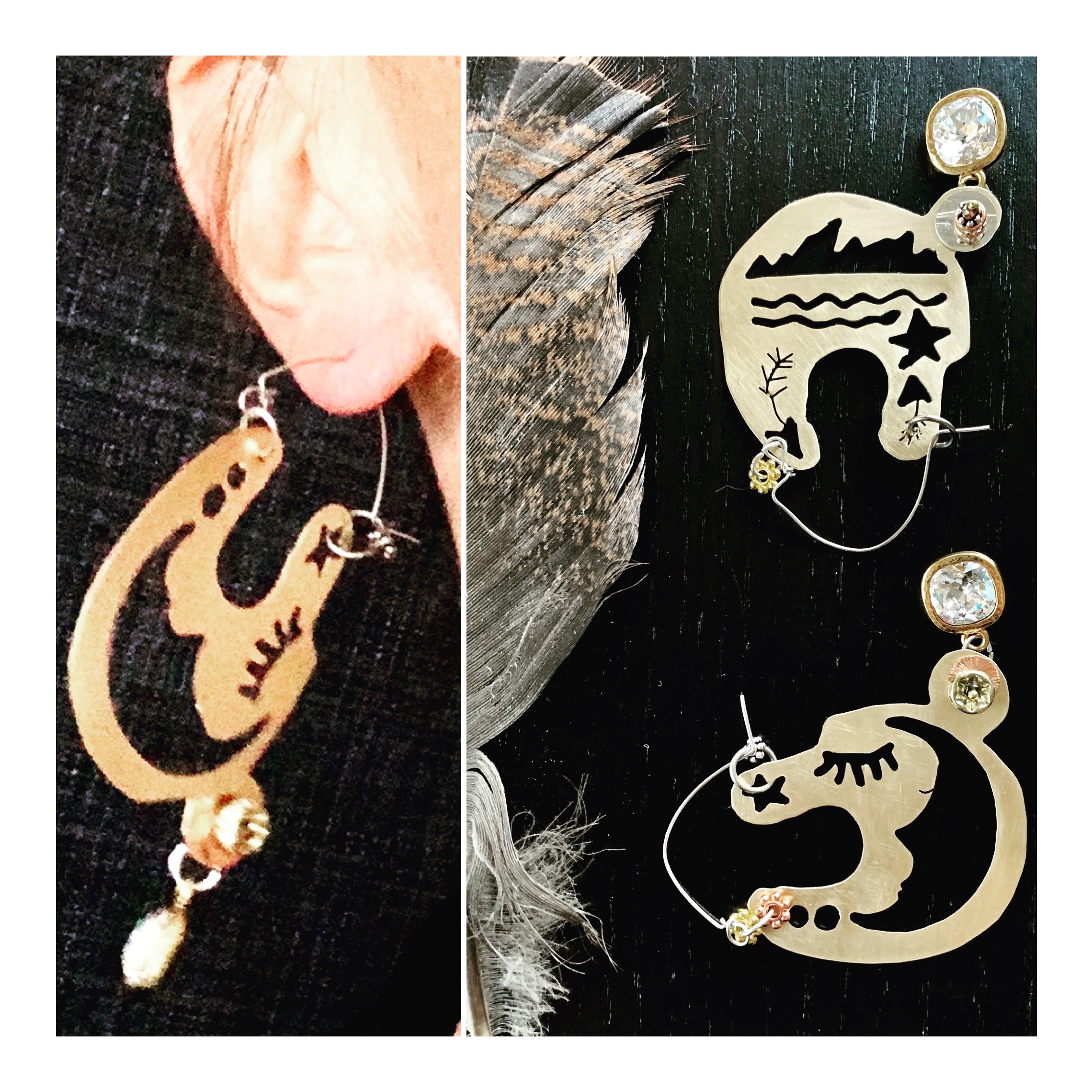 Grand Teton bears and the moon earrings
I see bears almost every time that I go for a run in Grand Teton National Park, so they're always on my mind and are one of my favorite themes.
These brass bears have cutouts on their insides, of the Grand Teton range, river squiggles, arrows, and the moon.
They themselves are wearing earrings that dangle and shimmer.
Weight: 0.25 oz. each
They're truly one of a kind and unique!
Thank you for supporting independent artists.