Big Brazilian agate and red stone hearts necklace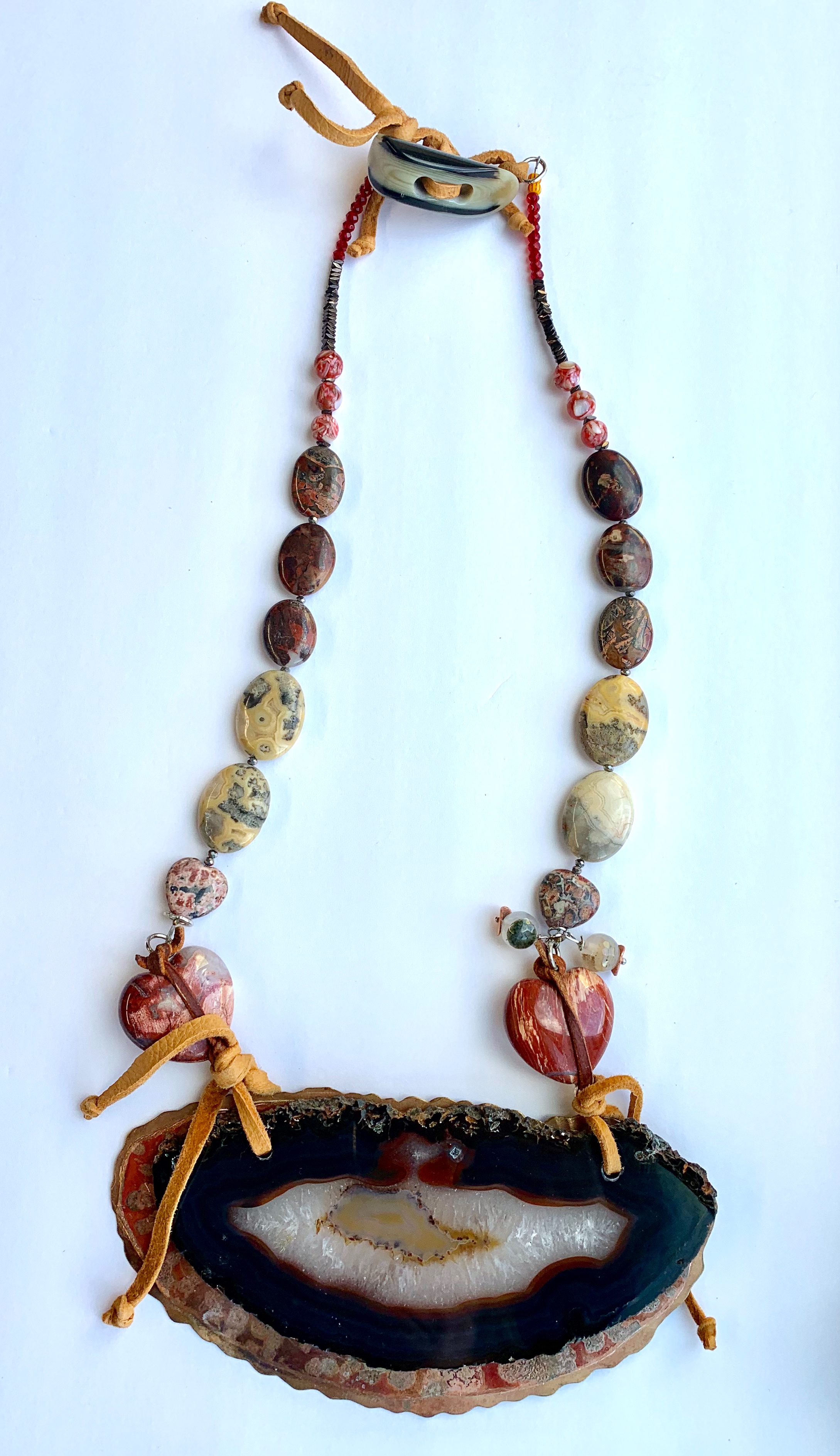 Big Brazilian agate and red stone hearts necklace
I bought this and my other large agate slices in Sao Paul, Brazil. I set in in copper, which I cut, soldered, and left the torch-flame patina on. I then strung it on a necklace of yellow and red jasper, red stone hearts, beads and incredibly soft suede.
Dress it up or down, with a black shirt and suede jacket or a white tee, jeans and cowboy boots.
Thank you for supporting independent artists and craftspeople! We really appreciate your patronage. I get to play with torch, metals, fabric and leather and I get to passionately hunt for stones, and you get a piece that is one of a kind and made with pride and love. Im blessed to cherish what I do.
sale